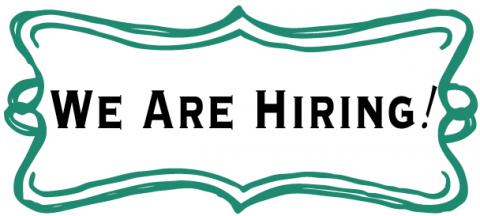 Please see the below information regarding the current vacancy for a secondary school worker:
PART TIME SCHOOLS WORKER REQUIRED
Christians in Schools Trust Stockport is an SU Associate Trust, and has a thriving ministry amongst schools in the area.
Our Vision Statement:
◾Sharing the relevance of Jesus Christ with young people
◾Supporting excellence in Religious Education and Assemblies
◾Encouraging Christian communities to support and make a difference in schools
We currently have a vacancy for a part time (16hrs) Schools Worker to join our team starting in September. We would hope to offer more hours as the work grows and funds become available.
Salary: £7296 – £8160
This position will include developing relationships mainly in secondary schools in the Stockport area
The role includes:
• presenting assemblies and lessons
• developing projects
• supporting & establishing Christian clubs in schools
• supporting volunteers, local churches & others in this ministry
We are looking for someone who has a passion for working with children and young people; with relevant skills and experience; who is self motivated but able to work well in a team.  I.T. literacy is essential.  DBS clearance will be required.  It is an Operational Requirement that the applicants are Christians
Applications should include
• a covering letter describing why you feel you would be suitable applicant for the post and what excites you about it.
• a copy of your CV outlining your experience.
If you need further clarification please email Mr Steve Innes at chair@cist.org.
The closing date for applications is 12th August 2016. 
Apply by Email to: chair@www.cist.org.uk or hard copy to CIST c/o 35 Drayton Drive, Heald Green Stockport SK8 3LE
Please find the job description below: